Brain Gym Effectively Reduces Anxiety in School-and Preschool-Aged Children in Hospitals
10.7454/jki.v24i3.1013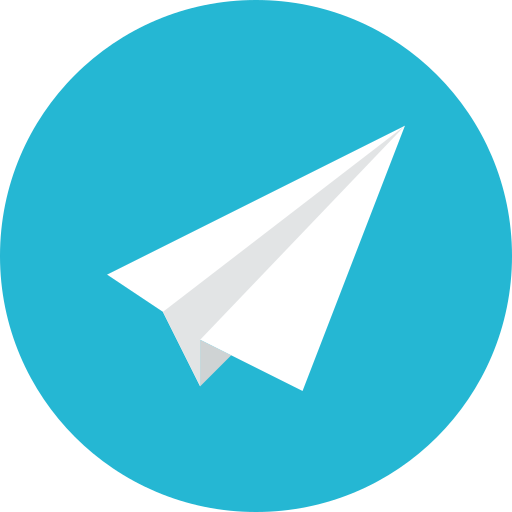 |
Abstract views:
510
|
PDF views:
283
Abstract
Hospitalization-induced anxiety in children can impede healing and lengthen hospitalization. As such, appropriate interventions are needed to reduce their anxiety during hospitalization. For example, brain exercise has been shown to reduce anxiety in children in diverse settings and developmental stages. This study was performed to compare the effect of brain exercise on anxiety in hospitalized school-and preschool-aged children. A pre-experimental pre/ posttest design was used, and 32 children were selected by consecutive sampling. Brain gym was given twice a day for 2 consecutive days. Data were collected from school-aged children by using a modified Zung Sel-Rating Anxiety Scale and Tailor Manifest Anxiety Scale and from preschoolers by utilizing a modified Hamilton Anxiety Rating Scale observation sheet. Wilcoxon test results showed that brain gyms were effective in reducing anxiety in school-aged children (p = 0.016) and preschoolers (p = 0.006). Movements during brain exercises could activate the neocortex and parasympathetic nerves that can ease psychic and physical tension. Therefore, brain gym can be an effective intervention to decrease anxiety in preschoolers and school-aged children.
Abstrak 
Brain Gym Efektif Menurunkan Kecemasan Pada Anak Usia Sekolah dan Pra Sekolah di Rumah Sakit. Kecemasan akibat rawat inap pada anak dapat menghambat penyembuhan dan memperpanjang rawat inap. Dengan demikian, intervensi yang tepat diperlukan untuk mengurangi kecemasan mereka selama dirawat di rumah sakit. Misalnya, latihan otak telah terbukti mengurangi kecemasan pada anak-anak dalam berbagai pengaturan dan tahap perkembangan. Penelitian bertujuan untuk membandingkan pengaruh senam otak terhadap kecemasan pada anak usia sekolah dan prasekolah yang dirawat di rumah sakit. Penelitian menggunakan desain pre-eksperimen pre/posttest, dan 32 anak dipilih dengan sampel konsekutif. Senam otak diberikan dua kali sehari selama dua hari berturut-turut. Data yang dikumpulkan dari anak-anak usia sekolah menggunakan modifikasi Zung Sel-Rating Anxiety Scale dan Tailor Manifest Anxiety Scale, sedangkan data anak-anak prasekolah menggunakan lembar observasi modifikasi Hamilton Anxiety Rating Scale. Hasil uji Wilcoxon menunjukkan bahwa senam otak efektif menurunkan kecemasan pada anak usia sekolah (p = 0,016) dan anak prasekolah (p = 0,006). Gerakan pada saat senam otak dapat mengaktifkan neokorteks dan saraf parasimpatis yang dapat meredakan ketegangan psikis dan fisik. Oleh karena itu, senam otak dapat menjadi intervensi yang efektif untuk menurunkan kecemasan pada anak prasekolah dan usia sekolah. 
Kata Kunci
: kecemasan, prasekolah, senam otak, usia sekolah
Keywords
anxiety; brain gym; preschoolers; school-age
References
Adimayanti, E., Haryani, S., & Astuti, A.P. (2019). Pengaruh brain gym terhadap kecemasan anak prasekolah yang dirawat inap di RSUD Ungaran. Jurnal Keperawatan dan Kesehatan Masyarakat Cendekia Utama, 8 (1), 72–83.
Barros, I., Lourenço, M., Nunes, E., & Charepe, Z. (2021). Nursing interventions promoting child/youth/family adaptation to hospitalization: A scoping review. Enfermería Global, 20 (1), 577–595. doi: 10.6018/eglobal.413211,
Beyondblue. (2014). How to reduce your child's risk of depression and clinical anxiety strategies for parents of primary -school aged children. Beyondblue.
Chodidjah, S., & Syahreni, E. (2015). Pengalaman hospitalisasi anak usia sekolah. Jurnal Keperawatan Indonesia, 18 (1), 40–50. doi: 10.7454/jki.v18i1.397.
Claridge, A., Hajec, L., Montgomery, L., & Knapp, B. (2020). Child and parent psychosocial experiences of hospitalization: an examination of the role of child life specialists. The Journal of Child Life: Psychosocial Theory and Practice, 1 (1), 3–14.
Dennison, P.E., & Dennison, G.E. (2002). Buku Panduan Lengkap Senam Otak. Gramedia.
Dikir, Y., Badi'ah, A., & Fitriani, L. (2016). Senam otak (brain gym) berpengaruh terhadap tingkat stres pada anak usia sekolah kelas V di SD Negeri Pokoh 1 Wedomartani Ngemplak Sleman Yogyakarta. Jurnal Ners dan Kebidanan Indonesia, 4 (2), 70–74. doi: 10.21927/jnki.2016.4(2).70-74.
Fadli, A., & Kheddouci, K. (2018). The role of mental sports in activating the nerves centers and achieving the psychological health for the child. European Journal of Special Education Research, 3 (3), 203–212. doi: 10.5281/zenodo.1287305.
Gomes, G.L.L., Fernandes, M.D.G.M., & Nobrega, M.M.L.D. (2016). Hospitalisation anxiety in children: Conceptual analysis. Revista Brasileira de Enfermagem, 69 (5), 940–945. doi: 10.1590/0034-7167-2015-0116.
Hockenberry, M., Wilson, D., & Rodgers, C. (2011). Wong's essential of pediatric nursing (10th Ed.). Elsevier.
Juwita, H. (2019). Effectiveness of multimodal interventions play therapy: Colouring and origami against anxiety levels in toddler ages. Journal of Health Science and Prevention, 3 (3S), 40–51. doi: 10.29080/jhsp.v3i3S.288.
Meentken, M.G., van der Ende, J., del Canho, R., van Beynum, I.M., Aendekerk, E.W.C., Legerstee, J.S., Lindauer, R.J.L., Hillegers, M.H.J., Helbing, W.A., Moll, H.A., & Utens, E.M.W.J. (2021). Psychological outcomes after pediatric hospitalization: The role of trauma type. Children's Health Care, 50 (3), 278–292. doi: 10.1080/02739615.2021.1890077.
Moradi, P., Davoodi, H., Heidari, H., & Al Yasin, S.A. (2020). Comparison of effectiveness of brain gym education and child-parent relationship therapy on reducing emotional-behavioral problems among elementary school boys. Psychotherapy, 9 (34), 84–94.
Prabowo, Y.S., & Khusnal, E. (2015). Pengaruh senam otak terhadap tingkat kecemasan sosial pada anak usia sekolah kelas 1 di SD Negeri Tuguran Gamping Sleman Yogyakarta (Undergraduate Thesis, STIKes Aisyiyah Yogyakarta). UNISA Digital Library Repository. Retrieved from http://digilib.unisayogya.ac.id/181/
Sen, S. (2020). Psychosocial impact of hospitalization on ill children in pediatric oncology wards. International Research Journal of Human Resource and Social Sciences, 7 (4), 1–12.
Sulistiadi, A., Mirayani, R., & Imelda, D. (2020). Children's songs and brain gyms accompanied by karawitan music to increase the effectiveness of early childhood learning. International Journal of Innovative Science and Research Technology, 5 (1), 1158–1167.
Vianti, R.A. (2020). Pengalaman perawat mengatasi dampak hospitalisasi pada anak. Pena Jurnal Ilmu Pengetahuan dan Teknologi, 34 (2), 29–39. doi: 10.31941/jurnalpena.v34i2.1210.
Widianti, C.R. (2011). Pengaruh senam otak terhadap kecemasan anak akibat hospitalisasi pada anak usia prasekolah di Rumah Sakit Panti Rapih Yogyakarta (Master Thesis, Universitas Indonesia). Faculty of Nursing Universitas Indonesia. Retrieved from https://library.ui.ac.id/detail?id=20280300&lokasi=lokal#
Wilujeng, A.P. (2018). Pengaruh brain gym terhadap kadar kortisol selama hospitalisasi pada anak usia pra-sekolah. Jurnal Keperawatan Muhammadiyah, 3 (1), 117–125. doi: 10.30651/jkm.v3i1.1584.
Refbacks
There are currently no refbacks.