GULA POVIDINE-IODINE 1%: ALTERNATIF PENGOBATAN LUKA TEKAN
10.7454/jki.v8i1.140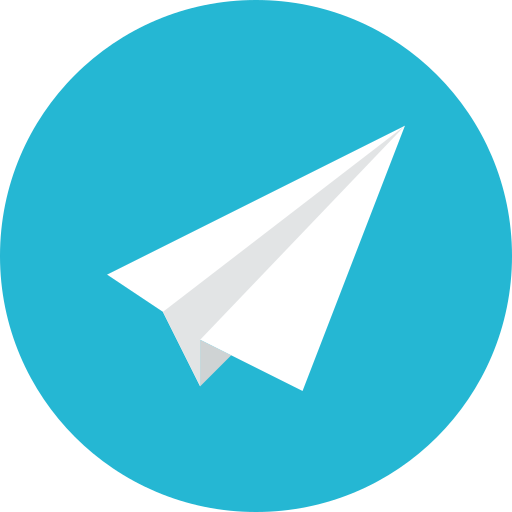 |
Abstract views:
473
|
PDF views:
419
Abstract
Abstrak
Luka tekan (luka akibat penekanan yang terus menerus) adalah masalah yang umum terjadi pada kelompok klien tertentu seperti klien usia lanjut, klien kritis, dan klien yang menderita kelumpuhan. Luka tekan ini menimbulkan banyak masalah: tingginya biaya yang dikeluarkan untuk mengobati luka, menurunnya kualitas hidup klien, lamanya dirawat di rumah sakit, dan meningkatnya angka kematian klien. Penelitian dilakukan untuk membandingkan efektivitas pemakaian balutan modern (hydrocolloid) dan gula povidine-iodine 1% di 4 rumah sakit di Jakarta selama 2 bulan dengan menggunakan desain non-equivalent control group pre dan posttest. Didapat total sampel sebanyak 25 klien, dibagi secara random ke dalam 2 kelompok; kelompok hydrocolloid dan kelompok gula povidine-iodine 1%. Setiap sampel dilakukan pretest, kemudian dirawat selama 3 minggu, dan setiap minggu perawatan dilakukan posttest oleh peneliti. Hasil yang didapat adalah tidak ada perbedaan yang bermakna untuk pengecilan area luka tekan - walaupun ketika membandingkan kecepatan penghancuran jaringan mati dan kecepatan pertumbuhan granulasi, terlihat bahwa kedua keadaan ini lebih cepat terjadi di kelompok gula povidine-iodinee 1%-. Untuk biaya perawatan lebih tinggi di kelompok hydrocolloid, sedangkan untuk lamanya waktu perawatan luka lebih cepat.
Abstract
Pressure ulcers (ulcers which caused by body pressure) are common problems in some sub-specific patients, such as, elderly patients, critical-ill and para paraplegia patients. Pressure ulcers induces problems: the costs involved, patients' quality of life and mortality rate. Research purposed to compare the efectivity hydrocolloid dressing and sugar Povidine-iodine (1%) dressing. Research has been conducted within the 4 selected hospitals in 2 months period of time using non equivalen control group; pre and post test. Total sample was 25 patients, which divided onto 2 groups: hydrocolloid group and sugar povidineiodinee group. Pre-test was also done to obtain initial data to be used for further treatments with hydrocolloid dressing and sugar Povidine-iodine (1%) dressing. Each patient was treating for 3 weeks, and in each week was conducted a post-test. Results from processing the data obtained, indicating that there was no significant difference on wound size reduction. The cost involved was higher in the hydrocolloid group while the nursing time consumption was lower.
Keywords
Luka tekan, gula povidine-iodine, hydrocolloid, penyembuhan luka, lama perawatan, biaya perawatan.
References
Acher, H. dkk. (l987). Toxicity of topical sugar. Lancet. 1:854S,1485-1486.
Anthony, D. (1996). The treatment of pressure ulcer: A century of misinformation in the textbook. Journal of Advanced Nursing. Aug 24(2):309-16.
Bale, S. dkk. (1997). A comparison of two dressings in pressure sore management. Journal of Wound care, Nov.6(10):463-466.
Bennet, G. dan Moody, M. (1995). Wound care for health proffesionals. London: Chapman & Hall.
Bryant, R. (1992). Acute and chronic wound care: Nursing management. St. Louis: Mosby Year Book.
Flanagan, M. (1997). Wound management. New York: Churchill Livingstone.
Forrest , R.D. (1982). Sugar in the wound. Lancet. Jan (I):8276-861.
Kim, Y.C. dkk. (1996). Efficacy of Hydrocolloid occlusive dressing technique in decubitus ulcer treatment: a comparative study. Yonsei Medical Journal. 371(3}: 181 - l85.
Miyauchi, H. dkk. (1990). Comparative study of treatment of decubitus using three ointments: Reflap ointment, povidine iodine sugar and combination of both ingredients. Skin Research. 32(4):547-563.
National Pressure Ulcer Advhsory Panel (NPUAP) 1994. Clinical practical guidelines number 15: Pressure ulcer treatment . USA: Department of Health and Hurnan Service Publications
Shimamoto, Y. dkk (1986). Topical application ot sugar and povidine iodine in the management of decubitus ulcer in aged patients. Hiroshima Journal of Medical Sciences. Jun.35(2): 167-168.
Thomas, S. (1990). Wound management and dressing. London: The Pharmaceutical Press.
Refbacks
There are currently no refbacks.