DUKUNGAN ATASAN DAN TEMAN SEJAWAT MEMENGARUHI EKSPEKTASI PERAWAT DALAM PENERAPAN JENJANG KARIR
10.7454/jki.v20i2.516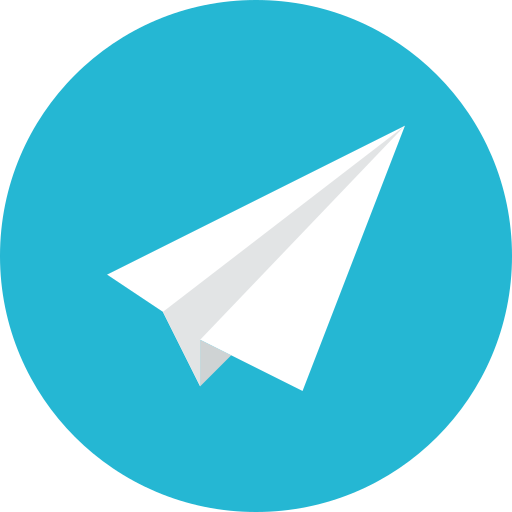 |
Abstract views:
476
|
Tuti_Layout_PDF (Bahasa Indonesia) views:
37
Abstract
Abstrak
Masalah utama yang dihadapi perawat di Indonesia adalah masalah kualitas sumber daya manusia.Sistem jenjang karir merupakan salah satu cara meningkatkan kualitas perawat dalam memberikan asuhan keperawatan. Penelitian ini bertujuan mengidentifikasi dukungan atasan dan teman sejawat ekspektasi perawat dalam penerapan jenjang karir di rumah sakit. Desain penelitian menggunakan korelasi deskriptif dengan pendekatan cross sectional. Jumlah sampel 145 perawat di salah satu rumah sakit Kabupaten Bogor Jawa Barat dengan teknik simple random sampling.Data dianalisis menggunakan uji Chi-Square dan Regresi Logistik Berganda. Terdapat hubungan dukungan atasan (p value = 0,000) dan dukungan teman sejawat (p value = 0,023) dengan ekpektasi perawat terhadap penerapan jenjang karir di rumah sakit. Dukungan atasan (OR = 3,806) dan jenis kelamin (OR = 2,278) merupakan faktor yang paling dominan dengan ekspektasi perawat. Penelitian ini merekomendasikan agar pimpinan rumah sakit mendukung sistem jenjang karir dan memotivasi perawat meningkatkan kompetensi melalui sistem jenjang karir sehingga ekspektasi perawat meningkat terhadap manfaat dari sistem ini.
Kata kunci: dukungan atasan, dukungan teman sejawat, ekspektasi, jenjang karir perawat.
Abstract
The main problem faced by nurses in Indonesia is a nursing quality. Nursing Clinical Ladder System (CLS) is one way to improve the quality of nurses in providing nursing care. This study is aimed to identify superiors and peers support affecting nurses' expectations towards the implementation of nursing clinical ladder system. This research is using Cross Sectional descriptive correlation and simple random sampling technique, and has involved 145 nurses at one hospital in Kabupaten Bogor Jawa Barat. Data were analyzed by Chi-Square test and Multiple Logistic Regression. There is found a significant relationships between leader's support (p= 0,000) and colleagues' support (p= 0,023) and the nurses' expectations towards the implementation of CLS. The leader support (OR= 3,806) and the gender factor (OR=2,278) are the dominant factors of nurses' expectation. It is recommended that hospital leaders support CLS and motivate nurses to improve their competence through this system so that CLP will increase the nurses' expectation to the benefits of CLS.
               
Keywords: superiors support, peers support, expectation, nursing clinical ladder system, 
Keywords
dukungan atasan, dukungan teman sejawat, ekspektasi, jenjang karir perawat.
References
Ari, M., & Insook, K. (2013). Relationship of perception of clinical ladder system with professional self concept and empowerment based of nurses' clinical career stage. Journal of Korea Academy of Nursing Administration. 19(3), 254-264.
Barnes, K. L., Hibbert, M., Sigler, K., Fanning, L., & Sandoval, L. (2011). Clinical ladder program participants and job satisfaction: A comparison. Southern Nazarene University Oklahama. (Disertasi Doktor) Diperoleh dari ProQuet Dissertation and Theses. (UMI No 1502046)
Benner, P. (1984). From novice to expert: excellence and power in clinical nursing practice. Menlo Park: Addison-Wesly. Retrieved from http://files.eric.ed.gov/fulltext/ED384695.pdf#page=130
Bjork, I.T., Hansen, B.S., Samdal, G.B., Torstad, S., & Hamilton, G. A. (2007). Evaluation of clinical ladder participation in Norway. Journal of Nursing Scholarship: First Quarter; 39 (1):88-89.
Buchan J. (1999).Evaluating the benefits of a clinical ladder for nursing staff: An International review. International Journal Nursing Study: 36(2):137–144.
Burket, T.L., Felmlee, M., Greider, P., Hippensteel, D. M., Rohrer, E.A., & Shay, M.L. (2010). Clinical ladder program evolution : Journey from novice to expert to enhacing outcomes. The Journal of Continuing Education in Nursing. 41(8), 369-374.
Carryer, J., Russell, A., & Budge, C. (2007). Nurses' understandings of the Professional Development Recognition Programme. Nursing praxis in New Zealand inc, 23(2), 5-13. (PMID: 18293653)
Cooper, E. (2009). Creating a culture of professional development: A milestone pathway tool for registered nurses. The Journal of Continuing Education in Nursing, 40 (11). 501-508
Depkes (2008). Pengembangan dan pemberdayaan SDM Kesehatan. Jakarta: Depkes RI. Diperoleh dari http://www.depkes.go.id/
Donley, R., & Flaherty, M.J. (2008). Promoting Professional Development: Three Phases of Articulation in Nursing Education and Practice. OJIN: The Online Journal of Issues in Nursing; 13(3). 2-8.
Drenkard, K., & Swartwout, E. (2005). Effectiveness of a clinical ladder program. Journal of Nursing Administration, 35(11), 502-506.
Eisenberger, R., Huntington, R., Hutchison, S., & Sowa, D. (1986). Perceived organizational support. Journal of Applied Psychology, 71, 500-507.
Han, Y., & Kim, K. (2014). A survey on Registered Nurses' expectation of the clinical ladder program in small to medium sized hospitals. Advanced Science and Technology Letters. (Healthcare an Nursing 2014), 61(1), 66-69. Doi:10.14257/astl.2014.61.16.
Kopp, L.R., & Stachowski, A. (2013). The effect of perceived supervisor support on employee work life balance, job satisfaction, organizational commitment, and organizational citizenship behavior. (Unpublished Mater theses) University of Wincostin-Stout. Menomonie
Mangkunegara, P. A. A. (2009). Manajemen sumber daya manusia. Cetakan kesembilan. Bandung: Remaja Rodakarya.
Nelson, M. J., & Cook, P.F (2008). Evaluation of career ladder program in a ambulatory care environment. Nursing economic$. 26(11), 353-360.
Nelson, J., Sassaman, B., & Phillips, A. (2007). Career ladder program for registered nurses in ambulatory care. Nursing economic$, 26(6), 393-398.
Reay, T., Golden‐Biddle, K., & Germann, K. (2003). Challenges and leadership strategies for managers of nurse practitioners. Journal of nursing management,11(6), 396-403.
Robbins, S. P. & Judge, T. A. (2013). Organization behavior (15th ed). USA: Prentice Hall.
Sitinjak, L. (2008). Pengaruh penerapan sistem jenjang karier terhadap kepuasan kerja perawat di RS PGI Â Cikini. (Tesis, Tidak dipublikasikan), Universitas Indonesia, Jakarta.
Suroso, J., Hariyati, R, T. S., Pujasari, H. (2011). Hubungan persepsi tentang jenjang karir dengan kepuasan kerja dan kinerja perawat RSUD Banyumas. (Tesis tidak dipublikasikan), Universitas Indonesia, Jakarta
Refbacks
There are currently no refbacks.