Studi Fenomenologi: Mekanisme Koping Perempuan yang Belum Mempunyai Keturunan Ditinjau dari Aspek Budaya Minangkabau
10.7454/jki.v22i3.845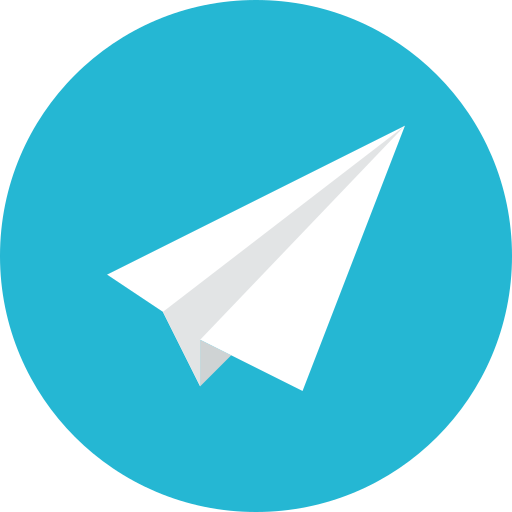 |
Abstract views:
683
|
PDF views:
417
Abstract
Phenomenology Study: Coping Mechanism of Women No Heredity Viewed by Minangkabau Culture. The Minangkabau tribe adheres to the matrilineal kinship system. Based on this system, when a woman suffers infertility, so it means the family has not the next generation, and the line of descent will cut off. This condition makes the women need to have a coping mechanism to avoid psychology problems, including depression, anxiety, stress, neglected, discrimination, under pressure to divorce, and perceive abused. The study aimed to explore the coping mechanism of infertility women in the context of Minangkabau culture. This phenomenology study applied an in-depth interview, which involved ten women who were selected through a snowball sampling technique. Collaizi's analysis method resulted in six themes. Those themes are through psychological and social change, obtain a response from others, the views of Minangkabau culture, adaptive coping used by women no heredity, the families were main source support, community social support. The findings strengthen the justification to involve psycho-social aspects in the infertility treatment.
Keywords: Coping mechanism, infertile women, Minangkabau culture
Abstrak
Suku Minangkabau menganut sistem kekerabatan matrilineal. Berdasarkan sistem ini, ketika seorang wanita menderita kemandulan, itu berarti keluarga tidak memiliki generasi berikutnya, dan garis keturunan akan terputus. Kondisi ini membuat perempuan perlu memiliki mekanisme koping untuk menghindari masalah psikologi, termasuk depresi, kecemasan, stres, diabaikan, diskriminasi, di bawah tekanan untuk bercerai, dan juga merasa dilecehkan. Penelitian ini bertujuan untuk mengeksplorasi mekanisme koping wanita infertilitas dalam konteks budaya Minangkabau. Studi fenomenologi ini menerapkan wawancara mendalam yang melibatkan sepuluh wanita yang dipilih melalui teknik pengambilan sampel bola salju. Melalui metode analisis dari Collaizi, menghasilkan enam tema. Tema-tema tersebut termasuk Mengalami perubahan psikologis dan perubahan sosial, mendapat  respon dari orang sekitarnya, pandangan budaya Minangkabau, koping adaptif yang digunakan oleh perempuan belum mempunyai keturunan, keluarga menjadi sumber dukungan utama, dukungan sosial dari masyarakat. Temuan ini memperkuat pembenaran untuk melibatkan aspek psiko-sosial dalam pengobatan infertilitas.
Kata kunci:
Budaya Mingkabau, mekanisme koping, perempuan infertile
Keywords
Coping mechanism; infertility women; Minangkabau culture
References
Afiyanti, Y, & Rachmawati, I.N. (2014). Metodologi penelitian kualitatif dalam riset keperawatan. Jakarta: Raja Grafindo Persada.
Amir, M.S. (2011). Masyarakat adat Minangkabau. Jakarta: Citra Harta Prima.
Badan Pusat Statistik. (2012). Survei demografi dan kesehatan Indonesia 2012. Jakarta: BPS.
Davis, D.C., & Dearman C.N. (1990). Coping strategies of infertile women. JOGNN, 20 (3), 221–228. doi: https://doi.org/10.1111/j.1552-6909.1991.tb02534.x.
Depkes RI. (2010). Profil Kesehatan Indonesia 2010. Jakarta: Depkes RI.
Donkor, E.S., & Sandall, J. (2009). Coping strategies of women seeking infertility treatment in Southern Ghana. African Journal of Reproductive Health, 13 (4), 81–93.
Friedman, M.M. (1998). Keperawatan Keluarga Teori dan Praktek. Jakarta: EGC.
Jahromi, M.K & Ramezanli, S. (2014). Coping with infertility: An examination of coping mechanisms in Iranian women with infertility. Psychiatry, 18 (1), 14–94.
Jordan, C.R., & Ravenson, T.A. (1999). Gender differences in coping with infertility: A Meta-Analysis. Journal of Behavioral Medicine, 22 (4), 341–358.
Karanca, A., & Unsal, G. (2015). Psychosocial and coping strategies among Turkish women with infertility. Asian Nurs Res (Korean Soc Nurs Sci), 9 (3), 243–250. doi: 10.1016/j.anr.2015.04.007.
Hestiantoro, A. (2013). Konsensus penanganan infertilitas. Jakarta: Himpunan Endokrinologi Reproduksi dan Fertilitas Indonesia (HIPERI), Perhimpunan Fertilitas In Vitro Indonesia (PERFITRI), Ikatan Ahli Urologi Indonesia (IAUI), dan Perkumpulan Obstetri dan Ginekologi Indonesia (POGI). Retrieved from http://labcito.co.id/wp-content/uploads/2015/ref/ref/Konsensus_Infertilitas_Revisi_9-1.pdf.
Kozier, B., Erb, G., Berman, A., & Snyder, S.J. (2010). Buku ajar fundamental keperawatan konsep, proses dan praktek, perawatan konsep, proses, dan praktek. Jakarta: EGC..
Mahyuddin, S. (2009). Dinamika sistem hukum adat Minangkabau dalam yurisprudensi mahkamah agung. Jakarta: Raja Grafindo Persada.
Musa, R., Ramli, R., Yazmie, A.W.A, Khadijah, M.B.S., Hayati, M.Y., Midin, M., Nik Jaafar, N.R., Das, S., Sidi, H., & Ravindran, A. (2014). A preliminary study of the psychological differences in infertile couples and their relation to the coping styles. Comprehensive Psychiatry. 55 (Suppl. 1), S65–S69. doi: 10.1016/j.comppsych.2013.01.001.
Nurfita, E. (2007). Mekanisme koping pasangan infertilitas di Kecamatan Singkil Kabupaten Aceh Singkil. (Theses, unpublished). Universitas Sumatera Utara, Medan – South Sumatera.
Odek, A.W., Masinde, J., & Egesah, O. (2014). The predisposing factors, consequences, and coping strategies on infertility in males and famales in Kisumu District, Kenya. European Scientific Journal. Retrieved from https://eujournal.org/index.php/esj/article/view/4047.
Panuh, H. (2012). Pengelolaan tanah ulayat nagari pada era desentralisasi pemerintahan di Sumatera Barat. Depok: Raja Leuwinanggung.
Schuiling, K.D., & Likis, F.E. (2013). Women's gynecology health (2nd Ed.). Burlington: Word Headquarters.
Sjarifoedin, A. (2011). Minangkabau dari Dinasti Iskandar Zurkarnain sampai Tuanku Iman Bonjol. Jakarta Timur: Gria Media Prima.
Stuart, G.W. (2016). Prinsip dan praktik keperawatan kesehatan jiwa Stuart. Singapore: Elsevier.
Sutan, E.M., & Marajo Sungut, N.Dt. (2010). Tambo Minangkabau budaya dan hukum adat di Minangkabau. Bukittinggi: Kristal Multimedia.
Tamrin, T. (2012). Bimbingan perkawinan Islam menuju keluarga sakinah. Kabupaten Agam: BP.4 (Badan Penasehatan Pembinaan dan Pelestarian Perkawinan).
WHO. (2012). Global prevalence of infertility, infecundity, and childlessness. Retrieved from http:www.who.int/reproductivehealth/topics/infertility /burden/ en/.
Yaswirman, Y. (2011). Hukum keluarga karakteristik dan prospek doktrin Islam dan adat dalam masyarakat matrilineal Minangkabau. Jakarta: Raja Grafindo.
Zainuddin, M. (2011). Membangkit batang tarandam adat salingka nagari Minangkabau. Yogyakarta: Ombak.
Refbacks
There are currently no refbacks.