ANALISIS MASALAH KEPERAWATAN PADA KLIEN KEGANASAN HEMATOLOGI YANG MENDAPATKAN TERAPI MEDIK KEMOTERAPI
10.7454/jki.v8i1.139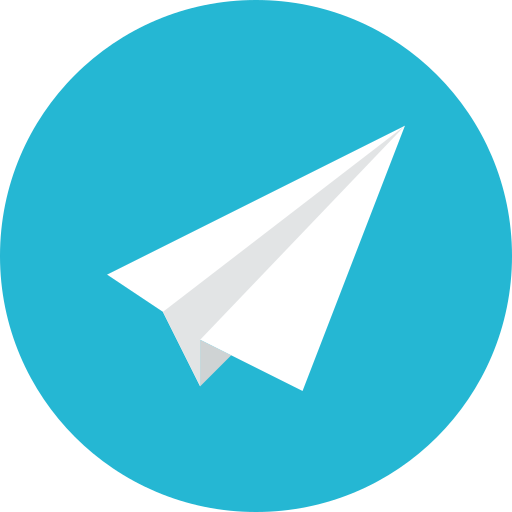 |
Abstract views:
1865
|
PDF views:
2230
Abstract
Abstrak
Penelitian ini bertujuan menggali masalah/ diagnosa keperawatan yang sering ada pada klien keganasan hematologi yang mendapatkan kemoterapi. Desain penelitian qualitatif ini phenomenology. Peneliti mengeksplorasi bagaimana klien kanker yang mendapatkan kemoterapi menyampaikan pengalaman dan masalah seputar dampak pemberian kemoterapi. Responden (n=10) berpendidikan SMP sampai perguruan tinggi. Mereka semua pria berusia 14-61 tahun. Diagnosa medis dari pasien tersebut adalah limfoma malignum hodgkin, limfoma malignum non hodgkin, anemia aplastik, dan leukemia limfoblastik akut. Penelitian ini menemukan tujuh masalah/ diagnosa keperawatan. Rekomendasi yang dapat disampaikan adalah bahwa informasi yang ada dapat digunakan sebagai data dasar bagi penelitian selanjutnya, khususnya penelitian tentang bentuk asuhan keperawatan yang diberikan pada klien kanker yang mendapatkan kemoterapi. Selain itu perlu juga dilakukan penelitian yang membahas persepsi perawat yang merawat klien kanker yang mendapatkan kemoterapi, sehingga diperoleh persepsi yang berimbang. Penelitian yang sama dengan setting ruangan atau rumah sakit yang berbeda diperlukan juga untuk memperkaya hasil yang didapatkan tentang masalah keperawatan klien kanker dengan pemberian kemoterapi.
Abstract
The purpose of this study was to identify the nursing problem of patient with hematology cancer who were undergoing chemotherapy. The design of this qualitative research was phenomenology, which was useful to get the pure & broad perspective on how patients experience to the chemotherapy & what were the problems arise from the side effect of chemotherapy. Ten respondents participated the study, and some of them were well educated from some universities and the remain were only graduated from junior high school (SMP). All respondents were male with the range of age from 14 years old to 61 years old. They have been diagnosed with Lymphoma Malignum non Hodgkin, Lymphoma Malignum Hodgkin, Anemia Aplastic and Acute Leukemia Lymphoblastic. The findings identified 7 nursing problem/ diagnoses. Some recommendation of the study were proposed that this study should be followed by another one especially those which related to the nursing care plans of the hematology cancer patient who undergone chemotherapy. It might be better to do the same study with broader area of hospital and more respondents that could increase the validity of this study. The study of nurse perception on the hematology cancer patient on how they perceive patient problem could enriched the result of this study
Keywords
masalah keperawatan, keganasan hematologi, kemoterapi.
References
Bersagel, D.E. (1971). Assesment of massive dose chemoterapy of malignant disease. Canadian Medical Association Journal. 104: 31-36
Blesch, K.S. (1988). The normal physiological changes of aging and their impact on the response to cancer treatment. Seminar On Oncology Nursing. 4(3): 178-188
Braine, H.G. (1980). Infectious complications of granulocytopenia after cancer chemotherapy: Complication of cancer: Diagnosis and management. Baltimore: The Johns Hopkins University Press, 152
Brandt, B., (1984). A nursing protocol for client with neutropenia. Oncology Nursing Forum 11(2): 24-28
Copstead, L.C. & Banasik, J.L. (2000). Pathophysiology biological & behavioral perspectives. (2nd ed). Philadelphia: WB Saunders.
Craig, J.B. & Powell, B.L. (1987). Review: The management of nausea & vomiting in clinical oncology. American Journal Of Medical Sciences. 293(1): 34-41
Dodd, M.J. & Mood, D.W. (1981). Chemotherapy:helping patients to know the drugs they are receiving and their possible effects. Cancer Nursing. 4: 311-318
Doherty, K.M. (1999). Closing the gap in prophylactic antiemetic therapy: Patient factors in calculating the emetogenic potential of chemotherapy. Clinical Journal Of Oncology Nursing 3(3): 113-118
Holloway, I. & Wheeler, S. (1996). Qualitative research for nurses. London: Blackwell Science.
Leininger, M. (1985). Qualitative research methods in nursing. New York: Grune & Stratton.
Lum, J.L.J., et al. (1978). Nursing care of oncology patients receiving chemotherapy. Nursing Research. 27: 340-346
Mc Laughlin, M. (1998). Principle in chemoterapy., practical oncology, aLange clinical manual Philadelphia: Appleton & Lange.
Merton, R.K. & King, R. (1990). The focused interview: A manual of problems and procedures.( 2nd ed.). New York: Free Press.
Perry, M.C. & Yarbro, J.W. (1984). Toxicity of chemotherapy.New York: Grunne and Stratton
Schulmeister, L. (1999). Chemoteraphy medication errors: description, severity and contributing factors. Oncology Nursing Forum 26 (6): 1033-1042
Stephenson, N. & Corben, V. (1997). Research mindedness for practice, an interactive approach for nursing and health care. London: Churchill Livingstone.
Sutandio, N. (1999). Farmakologi sitostatika & hubungannya dengan siklus sel. Pelatihan keperawatan kemoterapi, tidak dipublikasikan
Thomas, B.S. (1990). Nursing research: An experiential approach. St. Louis: Mosby Company.
Waluyo, A. (1999). Persepsi perawat terhadap implementasi konsep self-care pada klien kanker. Disertasi S-2, Liverpool JMU, tidak dipublikasikan
Wickham, R.S., et.al. (1999). Taste changes experienced by patients receiving chemoterapy. Oncology Nursing Forum. 24(4): 697-706
Wilkes, G.M., et.al. (1996). Oncology nursing drug reference. Boston: John & Bartlett
Refbacks
There are currently no refbacks.