Pengaruh Manajemen Stres Terhadap Kesiapan Pasien Stroke dan Keluarga dalam Merencanakan Perilaku Adaptif Pasca Perawatan di Rumah Sakit
10.7454/jki.v8i1.141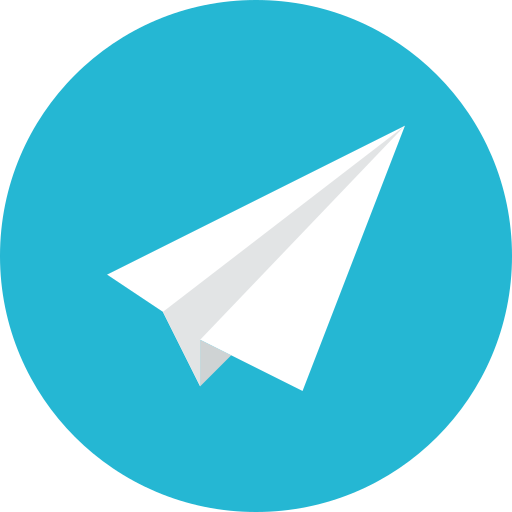 |
Abstract views:
3258
|
PDF views:
3930
Abstract
Abstrak
Serangan stroke di masyarakat sering dianggap bencana karena menimbulkan kegagalan fungsi tubuh. Hal ini berdampak pada kehidupan biologi, psikologi, sosial, ekonomi, dan spiritual. Stres juga dapat muncul pasca serangan akut stroke berupa penolakan diri, rendah diri, marah, depresi, dan dihantui bayang-bayang kegagalan fungsi atau kematian. Stres pada pasien dan keluarga umumnya disebabkan karena kecemasan dan ketidaktahuan tentang kondisi penyakitnya. Penelitian ini bertujuan mengidentifikasi pengaruh manajemen stres terhadap kesiapan pasien stroke dan keluarga dalam merencanakan perilaku adaptif pasca perawatan di rumah sakit. Desain penelitian adalah eksperimental dengan post test control group di mana pasien dan keluarga mendapatkan manajemen stres yang dikembangkan dalam penelitian dan dinilai perencanaan perilaku adaptif pascaperawatan di rumah sakit. Data primer diperoleh dari 84 responden (42 pasien dan 42 keluarga) melalui kuisioner, pengkajian fisik, dan wawancara. Hasil penelitian menunjukkan 93,1% partisipasi keluarga dan pasien saat perawatan di rumah sakit nilainya baik, hanya 6,9 % yang mempunyai partisipasi sedang, dan 0 % partisipasi kurang. Perencanaan perilaku adaptif menunjukan 50% mempunyai perencanaan yang baik dan sisanya punya perencanaan yang cukup serta 73,35% responden punya perilaku yang baik dalam mengantisipasi kekambuhan. Perbandingan koping terhadap stres pada kondisi sebelum dilakukan manajemen stres dengan kondisi setelah diberikan manajemen stres dari 78,9 % meningkat menjadi 88,9 %. Responden juga melaksanakan perencanaan perilaku adaptif sesuai dengan kondisinya.
Abstract
Stroke attact is considered to be a serious problem since it affects human biology, psychology, social, economic, and spirituality. Stress after acute attack can be manifested by depression, self-rejection, low self confident, and anger. Many stroke client feel afraid of loss of their functional ability and death. Anxiety and lack of knowledge abaout the disease is a common source of stress. This study investigated the impact of stress management to readiness of client and family in order to plan adapting behaviors after hospitalization. The experimental design with posttest conrol group was chosen. Primary data were collected through questionnaire, interview, and physical assesment from 84 respondent (42 clients and 42 families). Finding indicate that the quality of clients and families paticipation are 93,1% good, 6,9% moderate and none low quality. Half of respondent develop a good plan of adaptive behavior and the rest of them are fair. Majority of respondents (73,3%) constructed a good plan in anticipating stroke recurrent. Coping stress ratio before and after intervention increase from 78,9% to 88,9%. Respondents implement their adaptive behavior plan according to their condition.
Keywords
stroke, manajemen stres, koping, perilaku adaptif
References
Bagian Neurologi FKUI. Rehabilitasi penderita stroke. Jakarta: Bagian neurologi FKUI
Emotional changes following brain injury: Psychological & neurological components of depression, denial & anxiety. Diambil pada Januari, 2000 di http://webs.infotrac.galegroup.com
Hartono, P.D. (2003). Gangguan depresi pada penderita pasca stroke 8 minggu-3 bulan. Penelitian bagian Psikiatri FK. Undip.Tidak dipublikasikan
Hariyati, S., T dkk, " Petunjuk praktis perawatan stroke di rumah," Jakarta: tidak dipublikasikan
Kozier, B & Erb, W. Fundamentals of nursing concepts, process, and pratice. (4th ed.) Canada: Addison-Wesley Pusblising Company, Inc.1991
Luckmann & Sorensen's.(1993) Medical surgical nursing. Philadelphia: WB. Saunders Company.
Lumbantobing, M.S. (1998). Stroke bencana peredaran darah di otak. Jakarta. Balai Penerbit FKUI.
Pratiknya, A.W. (1993) Dasar-dasar metodologi penelitian kedokteran dan kesehatan. Jakarta. PT. Raja Grafindo Persada.
Stroke. Diambil pada 6 Desember 2003 di http://www.cni.co.id/stroke.htm
Refbacks
There are currently no refbacks.