Persepsi Perawat dan Keluarga Pasien Tentang Pengetahuan yang Diperlukan untuk Merawat ODHA di Rumah Sakit dan di Rumah
10.7454/jki.v10i1.168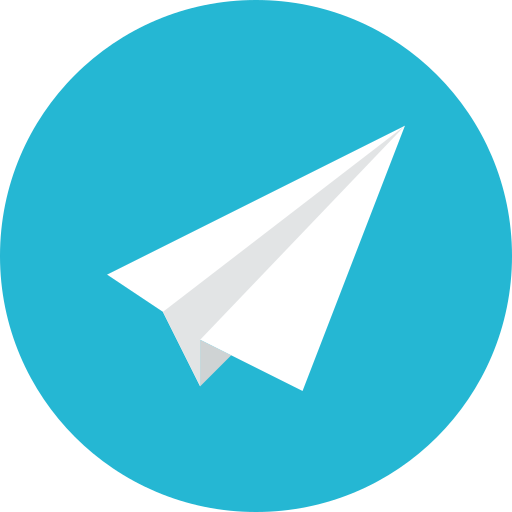 |
Abstract views:
1700
|
PDF views:
8810
Abstract
Abstrak
Tujuan penelitian fenomenologi ini adalah mengidentifikasi persepsi perawat dan keluarga pasien HIV/AIDS tentang pengetahuan yang diperlukan perawat dan keluarga yang merawat untuk merawat pasien HIV/AIDS di rumah sakit dan di rumah. Sejumlah 5 perawat & 5 keluarga pasien berpartisipasi dalam penelitian ini. Dari hasil analisis didapatkan 6 hal yang harus diketahui perawat. Persepsi perawat tentang pengetahuan dan keterampilan yang harus dimiliki perawat saat merawat pasien HIV/AIDS adalah: (1) pengetahuan dan keterampilan tentang konseling, (2) ARV & efek sampingnya, (3) Universal Precaution, (4) symptom management, (5) dukungan mental, dan (6) penanganan jika terpapar HIV. Sedangkan dari keluarga ada 4 hal yang harus diketahui oleh keluarga saat mereka merawat pasien di rumah, yaitu: (1) pengetahuan tentang HIV/AIDS & cara penularannya, (2) pengetahuan tentang tanda & gejala HIV/AIDS, (3) pengetahuan dan keterampilan tentang pencegahan penularan (Universal Precaution) dan (4) symptom management. Rekomendasi penelitian ini adalah perlu ada penelitian lanjut pada jumlah responden yang lebih luas. Hasil penelitian ini dapat digunakan untuk meningkatkan efektifitas asuhan keperawatan pada pasien HIV/AIDS dan juga kualitas hidup pasien saat mereka di rumah.
Abstract
The purpose of this phenomenology study was to identify the nurse's and relative's perception on knowledge and skill needed by the nurses & relatives in caring patient in the hospital and in their house. Ten respondents (5 nurses and 5 relatives of the patients) participated the study. The findings identified knowledge & skill needed by nurses are: (1) knowledge & skill on counseling, (2) Anti Retro Viral therapy & its side effect, (3) universal precaution, (4) symptom management, (5) mental support, and (6) treatment standard on occupational exposure to HIV. The findings from the relative's are: (1) knowledge on HIV/AIDS and how it spreads (2) knowledge on signs & symptoms of HIV/AIDS, (3) knowledge & skill on universal precaution and (4) symptom management. Some recommendations of the study were proposed that this study should be continued to have some other respondents. The result of these studies could be beneficial to improve the nursing care to the HIV/AIDS patient and their quality of life during AIDS stage, and it could be beneficial to the improvement the effectively of the nursing care of patient with HIV/AIDS.
Keywords
HIV/AIDS, keluarga, keterampilan, pengetahuan, perawat
References
Bennett, F.J. (1987). AIDS as a social phenomenon. Social Science and Medicine, 25, 529-539.
Cristiana. (2003). Caring for HIVAIDS patients at Christiana Care.IHI: Dealware
Culbert, G., & Waluyo, A. (2003). Persepsi mahasiswa S1 keperawatan terhadap HIV/AIDS & pasien HIV/AIDS. Laporan hasil penelitian telah dipresentasikan melalui poster pada konferensi internasional keperawatan HIV-AIDS di Chiang Mai, 7-9 Juli 2004.
DepKes. (2005). Laporan tahunan kasus HIV/AIDS. Jakarta: DEPKES
Djauzi, S., Djoerban, Z. (2003). Penatalaksanaan infeksi HIV di pelayanan kesehatan dasar. Jakarta: FKUI
Friedland, J., Renwick, R., & McColl, M. (1996). AIDS care. Coping & social support as determinants quality of life in HIV/AIDS. 8: 1, 15-32
Gerberding, J.L. (2003). Occupational exposure to HIV in health care setting. The New England journal of medicine.348, 826-833.
Holloway, I., & Wheeler, S. (1996). Qualitative research for nurses. London: Blackwell Science
Holzemer. (2001).Changing face of AIDS. Philadelphia: Nurseweek
Kamb, M.L., et all (1998). JAMA. Efficacy of risk-reduction counseling to prevent human immunodeficiency virus and sexually transmitted diseases: A randomized controlled trial. Project RESPECT Study Group. 7;280(13):1161-7.
Leininger, M. (1985). Qualitative research methods in nursing. New York: Grune & Stratton.
Merton, R.K., & King, R. (1990). The focused interview: A manual of problems and procedures. (2nd ed). New York: Free Press
Newshan, G., Sherman, D.W. (1999). Nursing Clinic North America. Palliative care: Pain and symptom management in persons with HIV/AIDS. 34(1):131-45
Nurseweek. (2001). News feature on AIDS. September: 01-09
Pelita Ilmu. (2003). Majalah Yayasan Pelita Ilmu. April: 23, 24-25
Polit, D.F., & Hungler, B.P. (1999). Nursing Research: principle & methods. Philadelphia: Lippincott
Ramsey, Priscilla W., C.S.; McConnell, Peggy; Palmer, Betsy H.; Lee Glenn, L. (1996). Clinical Nurse Specialist. Nurses' Compliance with Universal Precautions before and after Implementation of OSHA Regulations. 10(5):234-239
Stephenson, N., & Corben, V. (1997). Research mindedness for practice, an interactive approach for nursing and health care. London: Churchill Livingstone
Thomas, B.S. (1990). Nursing research, an experiential approach. St. Louis: Mosby Company.
Waluyo A., Nurachmah E., Rosakawati, (2004). Persepsi pasien dan keluarga tentang HIV/AIDS dan stigma masyarakat terhadap pasien HIV/AIDS. Laporan hasil penelitian belum dipublikasikan
WHO. (2004). AIDS epidemic update. Geneva: UNAIDS
Refbacks
There are currently no refbacks.