Penurunkan Tekanan Darah Pada Pasien Hipertensi Melalui Brisk Walking Exercise
10.7454/jki.v16i1.17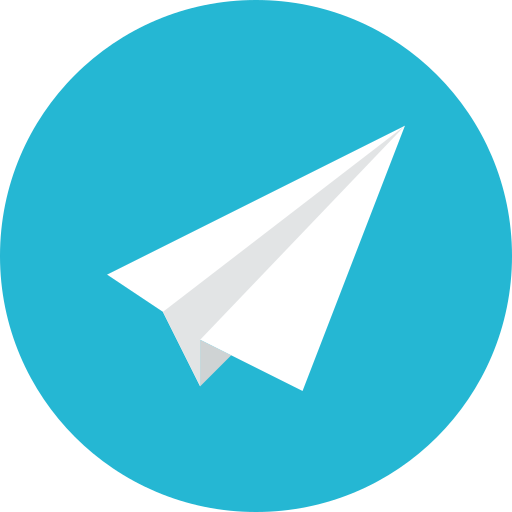 |
Abstract views:
10012
|
PDF views:
17069
Abstract
Brisk walking exercise merupakan salah satu bentuk moderate aerobic exercise yang direkomendasikan oleh ahli jantung di Amerika dan Eropa sebagai salah satu perubahan gaya hidup pasien hipertensi. Penelitian ini bertujuan untuk mengetahui adanya pengaruh brisk walking exercise terhadap tekanan darah pasien hipertensi di Kudus. Penelitian dilakukan pada penderita hipertensi di unit rawat jalan dua rumah sakit di Kudus dengan metode penelitian eksperimen randomized control trial (RCT) dengan pendekatan pre dan post with control. Penelitian dilakukan pada 42 responden ( 21 responden kelompok kontrol dan 21 kelompok intervensi). Hasil uji paired t test perubahan tekanan darah sistolik dan diastolik kelompok kontrol menunjukan adanya nilai yang bermakna (p= 0,000 dan p= 0,026; α= 0,05). Untuk itu, perlu adanya penerapan brisk walking untuk penatalaksanaan hipertensi di rumah sakit maupun puskesmas (komunitas).
Keywords
hipertensi, tekanan darah, brisk walking exercise
References
Armilawaty, Amalia, H., & Amiruddin, R. (2007). Hipertensi dan faktor risikonya dalam kajian epidemologi. New Paradigma Pub Health. Diperoleh dari: http://ridwanamiruddin.com/ 2007/12/08/hipertensi-dan-faktor-risikonya-dalam-kajian-epidemiologi.
Backhouse, S.H., Williams, C., Stevenson, E., & Nute, M. (2007). Effects of the glycemic index of breakfast on metabolic responses to brisk walking in females. Eur Journal of Clinical Nutrition, 61(5), 590–596.
Black, J.M. & Hawks, J.H. (2009). Medical surgical nursing: Clinical management for positive outcome (8th Ed.). St Louis: Elsevier Saunders.
Brennan, E. (2011). Brisk walking pace. Diperoleh dari www.bellaonline.com/articles/art.
Booth, A.O., & Nowson, C.A. (2010). Patient recall of receiving lifestyle advice for overweight and hypertension from their general practitioner. BMC Family Practice, 11 (8). doi: 10.1186/1471-2296-11-8.
Corwin, E.J. (2009). Buku saku patofisiologi. (Nike B.S, penerj). Buku asli diterbitkan tahun 2006. Philadelphia: Lippincott William & Wilkin
Dalimartha, S., Purnama, B.T., Sutarina, N., Mahendra, & Darmawan, R. (2008). Care your self hipertensi. Depok: Penerbit Plus+.
Ganong, W.F. (2008). Fisiologi kedokteran. Ed ke-22. (Petrus A., Penerj). Buku asli diterbitkan tahun 2005. New York: McGraw Hill Medical.
Gunawan, L. (2001). Hipertensi, penyakit darah tinggi. Yogyakarta: Kanisius.
Ignatavicius, D.D. & Workman, M.L. (2010). Medical surgical nursing: Patient-centered collaborative care (6th Ed.). St Louis: Saunders Elsevier.
Kokkinos, P. (2008). Physical activity and cardiovascular disease prevention: Current recommendations. Angiology, 59 (2 Suppl), 26S-9S. doi: 10.1177/0003319708318582.
Kowalski, R.E. (2010). Terapi hipertensi: Program delapan minggu mengurangi tekanan darah dan mengurangi risiko serangan jantung dan stroke secara alami. Bandung: Mizan Pustaka.
Meland, E., & Aamland, A. (2009). Salt restriction among hypertensive patients: Modest blood pressure effect and no adverse effects. Scandinavian Journal of Primary Health Care, 27(2), 97–103. doi: 10.1080/028134308026617 95.
Oliveria, S.A., Lapuerta, P., McCarthy, B.D., L'Italien, G., Berlowitz, R., & Asch, S. (2002). Physician-related barriers to the effective management of uncontrolled hypertension. Archives of Internal Medicine, 162 (4), 413–420.
Pinzon, R. (2009). Ancaman the silent killer. Diperoleh dari http://pdpersi.co.id/?show= detailnews&kode=999&tbl=artikel.
Price, S.A. & Wilson, L.M. (2003). Pathophy- siology: Clinical concepts of disease processes. Philadelphia: Mosby.
Setiawan, Z. (2004). Prevalensi dan detereminan hipertensi di Pulau Jawa tahun 2004. Jurnal Kesma, 1 (2), 57.
Sharma, S.K., Ghimire, A., Radhakrishnan, J., Thapa, L., Shrestha, N.R., & Paudel, N. (2011). Prevalence of hypertension, obesity, diabetes, and metabolic syndrome in Nepal. International Journal of Hypertension, 821971. doi: 10.4061/2011/821971.
Sohn, A.J, Hasnain, M.H., & Sinakore, J.M. (2007). Impact of exercise (walking) on blood pressure levels in african american adults with newly diagnosed hypertension. Ethnicity & Disease, 17 (3), 503–507.
Sudoyo, A.W., Setiyohadi, B.G., Alwi, I., Simadibrata, M., & Setiati, S. (2006). Ilmu penyakit dalam (Edisi V). Jakarta: Badan Penerbit Ilmu Penyakit Dalam Fakultas Kedokteran UI.
Tsai, J.C., Yang, H.Y., Wang, W.H., Hsieh, M.H., Chen, P.T., Kao, C.C.,… & Chan, P. (2004). The beneficial effect of regular endurance exercise training on blood pressure and quality of life in patients with hypertension. Clinical & Experimental Hypertension, 26 (3), 255–265.
Whelton S.P, Chin A, Xin X, & He J. (2002). Effect of aerobic exercise with blood pressure: Meta analyzed randomized controlled trial. Annals of Internal Medicine, 136 (7), 493–503.
Refbacks
There are currently no refbacks.