Beban Keluarga Merawat Lansia Dapat Memicu Tindakan Kekerasan dan Penelantaran Terhadap Lansia
10.7454/jki.v15i3.2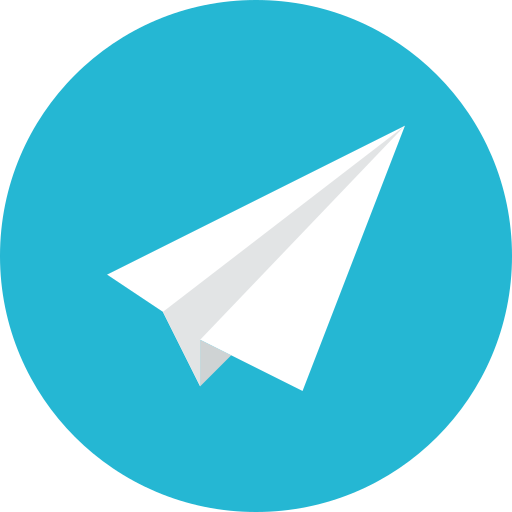 |
Abstract views:
2107
|
PDF views:
7342
Abstract
Abstrak
Memberikan perawatan pada lansia dengan penyakit kronis menimbulkan perasaan strain atau burden (beban) pada caregiver
(pengasuh) yang dapat mempengaruhi kualitas hidup keluarga. Penelitian ini bertujuan untuk mendapatkan gambaran tentang
faktor-faktor yang berhubungan dengan beban keluarga merawat lansia. Jenis penelitian ini adalah deskriptif korelasi dengan
pendekatan cross sectional menggunakan uji regresi logistik ganda. Sampel berjumlah 205 responden dengan pengambilan
sampel secara gugus bertahap. Hasil penelitian menunjukkan hubungan bermakna antara usia keluarga (p= 0,052; α= 0,05),
status kesehatan (p= 0,018; α= 0,05 ), pengetahuan (p= 0,046; α= 0,05), dan kepuasan (p= 0,033; α= 0,05) dengan beban
merawat lansia. Faktor yang paling berkontribusi terhadap beban merawat adalah status kesehatan keluarga (OR= 2,632).
Rekomendasi hasil penelitian yaitu gambaran tentang tingkat beban yang dialami keluarga dalam merawat lansia dapat dijadikan
sebagai masukan untuk mengembangkan program pemberdayaan keluarga serta program promosi kesehatan untuk mengurangi
beban merawat yang pada akhirnya dapat mengurangi tindakan kekerasan dan penelantaran.
Kata kunci: beban merawat, lansia, pemberdayaan keluarga, penelantaran, pengasuh
Abstract

Provide care to the elderly with chronic diseases induce a feeling of strain or burden on the caregiver that can affect on the
quality of family life. This study aims to know the factors associated with caregiver burden for the elderly. This research is an
observational research with cross-sectional approach using multiple logistic regression test. Total sample is 205 respondents
which is taken by cluster multistage sampling. Significant relationship was found in the age (p= 0.052; α= 0.05) the health
status (p= 0.018; α= 0.05), knowledge (p= 0.046; α= 0.05), and satisfaction (p= 0.033; α=0.05) of family with the burden of
care. The factors that most contribute to caregiver burden is the family health status (OR= 2.632). A picture of the level burden
experienced by families in caring for the elderly can be used as an input to develop a family empowerment and health promotion
programs to reduce caregiver burden and may reduce violence and negligence.

Keywords: burden, caregiver, elderly, family empowerment, negligence
Keywords
beban merawat, lansia, pemberdayaan keluarga, penelantaran, pengasuh
References
Andren, S., & Elmstahl, S. (2008). Psychosocial intervention for family caregivers of people with dementia reduces caregiver's burden: Development and effect after 6 and 12 months. Scan J Caring, 22, 98–109.
Asniar. (2007). Studi fenomenologi tentang pengalaman keluarga merawat anggota keluarga paska stroke di rumah di Kelurahan Depok, Kecamatan Pancoran Mas, Kota Depok Jawa Barat (Tesis master, tidak dipublikasikan). Universitas Indonesia, Jakarta.
Etters, L., Goodall, D., & Harrison, B.E. (2008). Caregiver burden among dementia patient caregiver: A review of the literature. Journal of the American Academy of Nurse Practitioners, 20, 423–428.
Harris, G.J. (2008). Caregiver Well-being: Factor influencing positive outcomes in the informal caregiving process (Disertation, Doctor of Philosophy). Department of Family and Child Science, Florida State University.
Lee, M. (2008). Caregiver stress and elder abuse among korean family caregiver of elder adult with disabilities. Original Article. J Fame Vio, 23, 702–712.
Lueckenotte, A.G. (2000). Gerontologic nursing (2nd Ed.). St. Louis, Missouri: Mosby, Inc.
Michon, A., Weber, K., Richard-Thomazic, V., & Giannaropoulos, P., (2005). Dynamic process of family burden in dementia caregiving: A new field for psychotherapeutic intervention. Journal of Japanese psycogeriatric society, 5 (2), 48–54.
Morimoto, T., Schreiner, A.S., & Asano, H. (2003). Caregiver burden and health related quality of life among Japanese stroke caregiver. Age and aging, 32 (2), 218–223.
Notoatmodjo. (2003). Pendidikan dan perilaku kesehatan. Jakarta: Rineka Cipta.
Resnayati, Y., Riasmini, M., & Maryam. (2010). Pengalaman keluarga dan petugas kesehatan dalam perawatan lanjut usia di wilayah DKI Jakarta. Jurnal Madya, 10 (1), 44–54.
Sahar, J. (2002). Supporting family carers in caring for older people in the community in Indonesia. (Disertasi, Queensland University of Technology). Centre for Nursing Research, School of Nursing Queensland University of Technology.
Sales, E. (2003). Family burden and quality of life. Quality of life research, 12, 33–41.
Refbacks
There are currently no refbacks.