Pengalaman Keluarga Merawat Lansia dengan Tingkat Ketergantungan Tinggi di Rumah, Kota Malang, Jawa Timur: Studi Fenomenologi
10.7454/jki.v12i2.204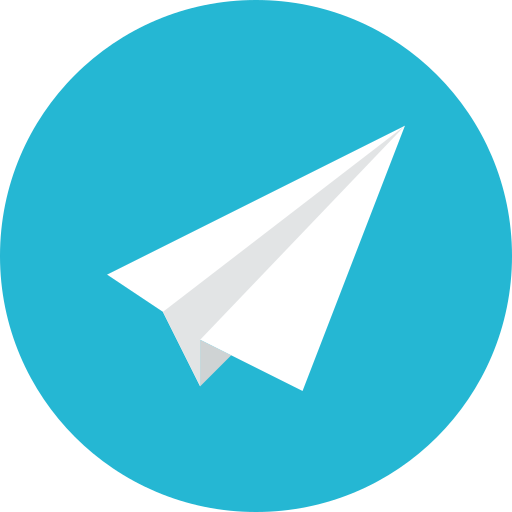 |
Abstract views:
2193
|
Full text - PDF views:
5378
Abstract
Abstrak
Penelitian fenomenologi deskriptif ini bertujuan mendapatkan gambaran arti dan makna pengalaman keluarga dalam merawat lansia dengan ketergantungan tinggi di rumah, di Kota Malang. Data dikumpulkan dari 8 anggota keluarga pemberi asuhan utama pada lansia di keluarga dan dianalisis dengan metode Colaizzi. Hasil penelitian menggambarkan alasan keluarga merawat lansia di rumah, alasan utama merawat, alasan penunjang merawat, kegiatan merawat, persepsi selama merawat, koping selama merawat, dukungan selama merawat, masalah selama merawat dan upaya selama merawat; perubahan dalam keluarga berupa perubahan peran, fungsi keluarga dan tugas keluarga; dan dampak pada pemberi asuhan informal; makna dari pengalaman merawat lansia yaitu perubahan sikap menjadi lebih sabar; dan sumber kebutuhan pelayanan kesehatan. Perawat keluarga perlu mempertimbangkan sumber daya keluarga dan dinamika budaya setempat. Penelitian selanjutnya dapat membandingkan atau mengetahui hubungan berbagai macam variabel yang muncul sebagai tema dalam penelitian ini.
Abstract
This descriptive phenomenology research was aimed to describe the meaning and essence of family experience in caring for high dependence elderly at home, in Malang City. The data was collected from 8 primary informal caregivers for elderly in family and analyzed by Collaizi's method. The result described family reason for nursing care for elderly at home, main reason in providing care, supporting reason for providing care; nursing activities, perception during providing care, coping, support, problem encountered and efforts during nursing care for elderly; change of family role, function, and task; attitude change to be more patience as the meaning of experience; and source of health service needs. Family nurses need to consider available family source and the local culture. Further research is also recommended to compare or identify relationship of various variables that occurred as themes in this present research.
Keywords
lansia ketergantungan tinggi, merawat, pengalaman keluarga
References
Center for Population and Policy Studies Gadjah Mada University di Yogyakarta (1999). Alternatif kebijakan terhadap lansia. http://www.cpps.or.id, diperoleh 10 Januari 2007.
Connell, P.J. (2003). A phenomenological study of the lived of experiences of adult caregiving daugthers and the elderly mothers. http://proquest.umi.com/pqdweb diperoleh 10 Januari 2007.
Day, T. (2000). About Caregiving. http://www. ericdigest s.org/pre-9219/family.htm diperoleh 29 Maret 2007.
Effendy, N. (1998). Dasar-dasar keperawatan kesehatan masyarakat. Jakarta: EGC.
Martire, L. (2006). Depression in family caregivers. http://www.wpic.pitt.edu/research /depr/care giver.htm, diperoleh 29 Maret 2007.
Friedman, M.M. (2003). Family nursing: Research, theory & practice. (5th ed). Connecticut: Appleton & Lange.
Hunt, C.K. (2003). Conceps in caregiver research. Journal of Nursing Scholarship, 35, (1), 28-30.
Lueckenotte, A.G. (2000). Gerontologic nursing. Philadelphia: Mosby-Year Book, Inc.
PKBI Pusat. (2000). Perkumpulan Keluarga Berencana Indonesia.
Potter, P.A. & Perry, A.G. (1997). Fundamental of nursing: Concepts, process, and practice. Philadelphia: Lippincott.
Rice, R. (2001). Home care nursing practice. St. Louis: Mosby Company.
Sally, S.S. (2001). Introduction gerontological nursing. Philadelphia: Lippincott.
Sebern, M. (2005). Shared care, elder family member skills used to manage burden. Journal of Advanced Nursing, 52 (2), 170-171.
Stanhope, M. & Lancaster, J. (2000). Community health nursing: Promoting health of aggregates, families, and individuals. (5th ed). St. Louis: Mosby Year Book Inc.
Stewart, et al. (1998). Peer visitor support for family caregivers of seniors with stroke. Canadian Journal of Nursing Research, 30 (2), 87-117.
Stommel, et al. (1990). Caregiver. http://www.gwu.edu /~cicd /toolkit/caregive.htm, diperoleh 4 Maret 2007.
Streuebert, H.J., & Carpenter, D.R. (1999). Qualitative research in nursing advancing humanistic imperative. (2nd ed). Philadelphia: Lippincott.
Tyson, S. R. (1999). Gerontological nursing care. Philadelphia: WB Saunders Company.
Vellone, et al. (2002). The experience of Italians caring for family member with Alzheimer's disease. Journal of Nursing Scholarship, 34 (4), 323-329.
Watson, R. (2003). Perawatan pada lansia. Jakarta: EGC.
Refbacks
There are currently no refbacks.