Stres dan koping Perempuan Hamil yang Didiagnosis HIV/AIDS di DKI Jakarta: Studi Grounded Theory
10.7454/jki.v12i2.210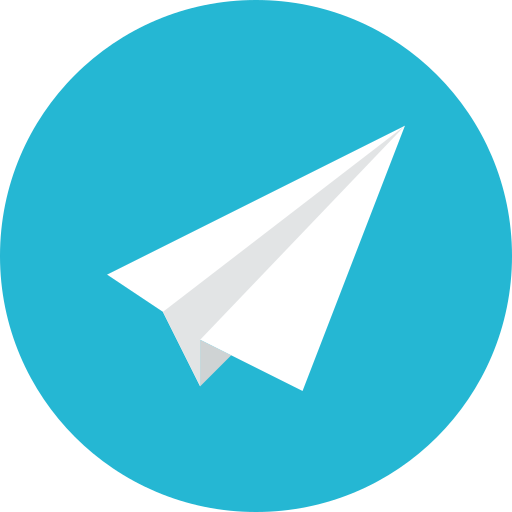 |
Abstract views:
1106
|
Full text - PDF views:
2608
Abstract
Abstrak
Penelitian ini adalah penelitian kualitatif dengan menggunakan pendekatan grounded theory yang bertujuan mengidentifikasi stres dan koping perempuan hamil yang didiagnosis HIV/AIDS. Jumlah partisipan sebanyak enam orang. Pengumpulan data dengan teknik observasi, wawancara mendalam, dan telaah literatur. Hasil analisis didapatkan tujuh tema yaitu 1) khawatir terhadap keselamatan janin, 2) diperlakukan berbeda dari perempuan hamil lainnya, 3) banyak membutuhkan biaya pengobatan, 4) tidak nyaman didiagnosis HIV/AIDS, 5) kebutuhan dukungan dari keluarga dan teman, 6) koping, dan 7) harapan memiliki anak yang sehat. Penelitian ini dapat bermanfaat dalam pengelolaan dan memahami stres yang dialami perempuan hamil yang didiagnosis HIV/AIDS, sehingga asuhan keperawatan yang diberikan efektif dan optimal. Implikasi penelitian ini berupa informasi bagi pemerintah dan perawat yang bekerja di area keperawatan maternitas tentang kebijakan pengelolaan HIV/AIDS bagi perempuan hamil.
Abstract
This qualitative research identified stress and coping mechanism on pregnant women who were diagnosed HIV/AIDS using grounded theory approach. There were six participants involved in the study. Data were collected using in-depth interview, observation, and literature review. Seven themes were found: 1) being worry on the safety of the fetus, 2) being treated differently from other pregnant women, 3) the expensive treatment 4) the discomfort being diagnosed HIV/AIDS, 5) the need of family's and friends' support, 6) coping mechanism, and 7) the expectation to have healthy children. This study can provide information to the decision maker and the nurses who work in the area maternity nursing care in managing pregnant women with HIV/AIDS.
Keywords
grounded theory, HIV/AIDS, koping, perempuan hamil, stres
References
Barroso, S. M. (2003). Exploring the experience of motherhood among HIV-positive women. Research in Nursing & Health, 26: 470-482.
Blaney, N.T., et al. (2004). Psychosocial and behavioral correlates of depression among HIV-infected pregnant women. Journal AIDS Patient Care and STDs, 18 (7): 405-415.
Chan, et al. (2006). Illness-related factors, stress and coping strategies in relation to psychological distress in HIV-infected persons in Hongkong. AIDS Care, 18 (8): 997-982.
Dalmida, S.G. (2006). Spiritually, mental health, physical health and health-related quality of life among women with HIV/AIDS: Integrating spiritually into mental health care. Journal Issues in Mental Health Nursing, 27: 185-198.
Departemen Kesehatan. (2005). Pedoman nasional pencegahan penularan HIV dari ibu ke bayi. Jakarta: Depkes RI.
___________________. (2007). Statistik kasus HIV/AIDS di Indonesia dilaporkan sampai dengan Desember 2006. Jakarta: Depkes RI.
Fortinash, K.M. & Worret, P.A.H. (2004). Psychiatric mental health nursing. (3rd edition). Philadelphia: Mosby.
Habsyi, H. (2007). Program pencegahan penularan HIV dari Ibu ke bayi (PMTCT). Majalah SUPPORT, 70, 4-5. Jakarta: Yayasan Pelita Ilmu.
Hawari, D.H. (2006). Global effect HIV/ AIDS dimensi psikoreligi. Jakarta: Balai Penerbit FK UI.
Kennedy, J. (2003). HIV in pregnancy and childbirth. London: Elsevier Science.
Pakenham, K. I. & Rinaldis, M. (2001). The role of illness, resources, appraisal and coping strategies in adjustment to HIV/AIDS: the direct and buffering effects. Journal of Behavioral Medicine, 24 (3): 259-279.
Kusniari. (2004). Pelayanan HIV/AIDS berbasis komunitas. Makalah seminar, tidak dipublikasikan.
Sikkema, K.J., et al. (2003). AIDS-related grief and coping with loss among HIV positive men and women. Journal Behavioral of Medicine, 26 (2): 165-181.
Streubert, H.J. & Carpenter, D.R. (1999). Qualitative research in nursing advancing the humanistic imperative. Philadelphia: Lippincott.
Refbacks
There are currently no refbacks.