PENURUNAN FUNGSI KOGNITIF DAPAT MENURUNKAN INDEKS MASSA TUBUH LANSIA DI PSTW WILAYAH DKI JAKARTA
10.7454/jki.v20i2.489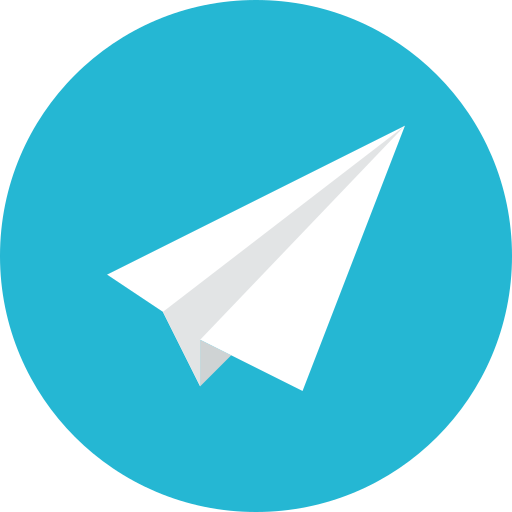 |
Abstract views:
374
|
Layout_Jayanti_PDF (Bahasa Indonesia) views:
41
Abstract
Abstrak
Proses penuaan dapat menyebabkan penurunan fungsi kognitif. Lansia dengan penurunan fungsi kognitif mengalami peningkatan metabolisme yang dapat menyebabkan malnutrisi. Penelitian ini bertujuan untuk mengetahui hubungan fungsi kognitif dengan indeks massa tubuh lansia di Panti Sosial Tresna Werdha wilayah DKI Jakarta. Desain penelitian yang digunakan adalah cross sectional dengan melibatkan 98 lansia yang dipilih melalui proportional dan simple random sampling. Fungsi kognitif dinilai dengan menggunakan kuesioner Mini Mental State Examination, sedangkan status gizi dinilai dengan menggunakan indeks massa tubuh. Hasil penelitian ini menunjukkan bahwa terdapat hubungan yang signifikan antara fungsi kognitif dan indeks massa tubuh (r= 0,550; p= 0,0001; α= 0,05). Pemberi pelayanan di panti perlu memiliki keterampilan khusus untuk meningkatkan status gizi pada lansia dengan penurunan kognitif.
Kata kunci: fungsi kognitif, indeks massa tubuh, lingkar lengan atas, Mini Mental State Examination, Panti Sosial  Tresna Werdha
Abstract
Cognitive Function Decline can Reduce The Body Mass Index of Elderly in Nursing Home. Aging process affects the decline of the cognitive function. Elderly with cognitive decline may have increased metabolism that can cause of malnutrition. This study aimed to determine the relationship between cognitive function with body mass index of elderly at Panti Sosial Tresna Werdha in DKI Jakarta. The study design was cross sectional with 98 elders, as the samples, who were selected through quota and simple random sampling. Cognitive function was assessed by using the MMSE instrument, while the nutritional status was assessed by using body mass index. The results of this study indicated that there was a significant correlation between cognitive function with body mass index (r= 0.550; p= 0.0001; α= 0.05). Service providers in nursing home must have certain skills to improve the nutritional status of the elderly with cognitive decline.
Keywords: body mass index, cognitive function, MMSE, Panti Sosial Tresna Werdha
Keywords
body mass index; cognitive function; MMSE; Panti Sosial Tresna Werdha
References
Amella, B.E.J. (2007). Eating and feeding issues in older adults with dementia part I: Assessment. New York, 26 (1).
Boscatto, E.C., Duarte, Mde.F., Coqueiro, Rda.S., Barbosa, A.R. (2013). Nutritional status in the oldest elderly and associated factors. Revista da Associacao Medica Brasileira, 59 (1), 40–47. doi: 10.1590/S0104-423020 13000100010.
Ebersole, P., Hess, P., Touhy, T.A., & Jett, K. (2014). Ebersole & Hess' toward healthy aging: Human needs & nursing response (4th Ed.). United States of America: Elsevier, Inc.
El Zoghbi, M., Boulos, C., Amal, A. H., Saleh, N., Awada, S., Rachidi, S., … Salameh, P. (2013). Association between cognitive function and nutritional status in elderly: A cross-sectional study in three institutions of Beirut—Lebanon. Geriatric Mental Health Care, 1 (4), 73–81. doi:10.1016/j. gmhc.2013.04.007.
Fatmah. (2010). Gizi Usia Lanjut. Jakarta: Erlangga.
Khater, M. S., & Abouelezz, N. F. (2011). Nutritional status in older adults with mild cognitive impairment living in elderly homes in Cairo, Egypt. The Journal of Nutrition, Health & Aging, 15 (2), 104–8. http://doi.org/10.1007/s12603-011-0021-9.
Laguna, L., & Chen, J. (2015). The eating capability: constituents and assessments. Food Quality and Preference, 48, 345–358. http://doi.org/10.1016/j.foodqual.201 5.03.008.
Martin, Colin R & Preedy, Victor R. (2015). Diet and nutrition in dementia and cognitive decline. United States of America: Elsevier Inc.
Poehlman, E.T., & Dvorak, R.V. (2000). Energy expenditure, energy intake, and weight loss in Alzheimer disease. American Society for clinical Nutrition, 71 (2). 650–655. Diperoleh dari http://ajcn.nutrition. org/content/71/2/650s.long.
Zekry, D., Herrmann, F.R., Grandjean, R., Meynet, M.P., Michel, J.P., Gold, G., & Krause, K. H. (2008). Demented versus non-demented very old inpatients: The same comorbidities but poorer functional and nutritional status. Age and Ageing, 37 (1), 83–89. http://doi. org/10.1093/ageing/ afm132.
Refbacks
There are currently no refbacks.