Peningkatan Fungsi Ventilasi Oksigenasi Paru Pada Klien Pasca Ventilasi Mekanik Dengan Deep Breathing Exercise
10.7454/jki.v14i1.53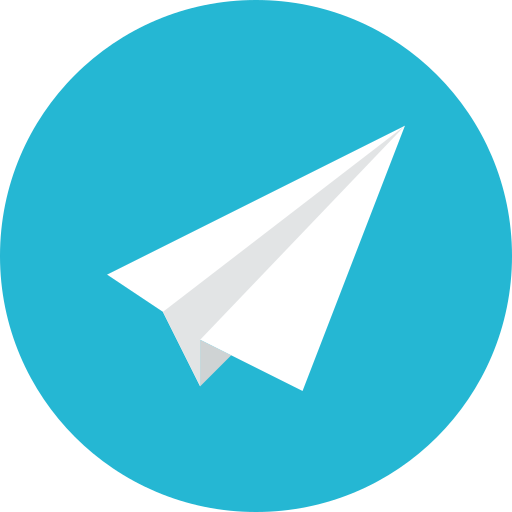 |
Abstract views:
490
|
Full text - PDF views:
1613
Abstract
Deep breathing exercise (DBE) merupakan latihan aktifitas paru dengan teknik nafas dalam dan batuk efektif untuk meningkatkan
ventilasi oksigenasi. Tujuan penelitian untuk mengidentifikasi pengaruh DBE terhadap fungsi ventilasi oksigenasi
(VO) paru pada klien paska ventilasi mekanik. Penelitian ini menggunakan kuasi eksperimen nonequivalent control group
yang melibatkan 26 responden untuk kelompok intervensi dan kontrol yang diseleksi dengan metode consecutive sampling.
Kelompok intervensi melakukan DBE selama lima hari. Instrumen yang digunakan bedside monitor, peak flowmeter, dan
pulse oximetry. Penelitian dilaksanakan di ICU rumah sakit di wilayah Semarang. Hasil penelitian menunjukkan ada perbedaan
bermakna fungsi VO paru setelah melakukan DBE pada hari ke-4 dan 5 (p= 0,018, p= 0,004, α= 0,05). Penelitian ini
merekomendasikan penerapan DBE dalam praktik keperawatan kritis untuk meningkatkan pelayanan keperawatan.
Profesionalisme keperawatan ditunjukkan melalui intervensi keperawatan yang bersifat mandiri terutama pada penanganan
klien post ventilasi mekanik.
Keywords
deep breathing exercise (DBE), fungsi ventilasi oksigenasi (VO) paru, post ventilasi mekanik
References
Anne, T., Pippin H., & Hill S. (2009). Cough- deep breathing exercises. Diperoleh dari http://phicare.com/docs/clinical/B160pdf.
El-Batanouny, M.M., Amin, M.A., Salem, E.Y., & El-Nahas, H.E. (2009). Effect of exercise on ventilatory function in welders. Egyptian Journal of Bronchology, 3 (1), 67 - 73.
Guyton, A.C., & Hall, J.E. (2006). Textbook of medical physiology (11th Ed.). Philadelphia: WB. Saunders Company.
Ignatavicius, D.D., & Workman, M.L. (2006). Medical surgical nursing: Critical thinking for collaborative care (5th Ed., Vol. 2). St. Louis: Elsevier Saunders.
Nusdwinuringtyas, N. (2008). Efek latihan otot-otot pernapasan pada penyakit paru obstruksi kronis di Instalasi Rehabilitasi Medik RSUPN Dr. Cipto Mangunkusumo Jakarta (Master Tesis, tidak dipublikasikan). Program Pascasarjana Fakultas Kesehatan Masyarakat Universitas Indonesia, Depok - Jawa Barat.
Padula, C.A., & Yeaw E. (2006). Inspiratory muscle training: integrative review. Research and Theory for Nursing Practice: An International Journal, 20 (4), 291-304. Doi: 10.1891/rtnp-v20i4a005
Price, S.A., & Wilson, L.M. (2006). Pathophysiology: Clinical concepts of disease process (6th Ed.). Philadelpia: Elsevier Science.
Rodriguez, P., Dojat, M., & Brochard, L. (2005). Mechanical ventilation: changing concepts. Indian Journal of Critical Care Medicine [serial online], 9 (4), 235-243. Doi: 10.4103/0972-5229.19765.
Smeltzer, S.C., Bare, B.G., Hinkle, J.L., & Cheever, K.H. (2008). Brunner & Suddarth's Text- book of Medical-Surgical Nursing (11th Ed.). Philadelphia, PA: Lippincott, Williams & Wilkins.
Westerdahl, E., Linmark, B., Eriksson, T., Friberg, O., Hedenstierna, G., & Tenling, A. (2005). Deep-breathing exercises reduce atelectasis and improve pulmonary function after coronary artery bypass surgery. Chest, 128 (5), 3482- 3488. Doi: 10.1378/chest.128.5.3482
Yadav A., Singh S., & Singh K.P. ( 2009). Role of pranayama breathing exercise in rehabilitation of coronary artery disesase patient-a pilot study. Indian Journal of Traditional Knowledge, 8 (3), 455-458.
Refbacks
There are currently no refbacks.