Depresi Berhubungan dengan Kualitas Hidup Lansia di Panti Sosial Tresna Werdha di Jakarta
10.7454/jki.v20i3.636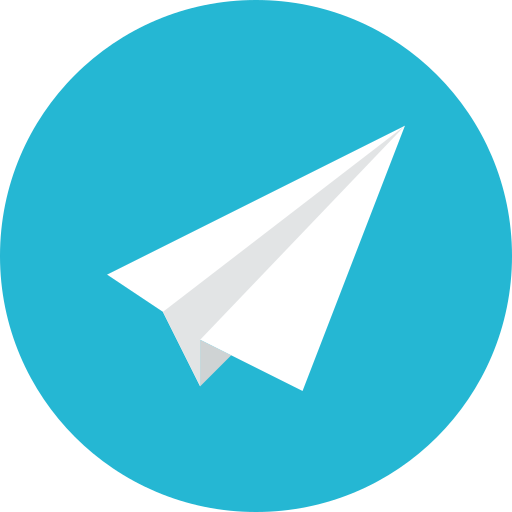 |
Abstract views:
3699
|
PDF views:
2313
Abstract
Setiap orang dapat mengalami depresi, salah satunya adalah lansia, dimana lansia memiliki konsekuensi fungsional yang lebih serius dibandingkan dengan tingkat pertumbuhan lainnya, mulai dari kualitas hidup yang negatif hingga bunuh diri. Tujuan penelitian adalah untuk mengetahui hubungan antara depresi dengan kualitas hidup lansia. Sampel penelitian adalah lansia ≥ 60 tahun yang tinggal di Panti Sosial Tresna Werdha Budi Mulia 1 Jakarta, mampu berkomunikasi dengan bahasa Indonesia, serta bersedia menjadi responden. Jenis penelitian ini menggunakan desain penelitian cross sectional dengan metode simple random sampling yang melibatkan 101 lansia. Hasil penelitian menunjukkan adanya hubungan antara tingkat depresi dengan kualitas hidup lansia (p=0,017; α=0,10). Penelitian ini diharapkan dapat berguna untuk pengembangan ilmu keperawatan di masa yang akan datang terkait peningkatan kualitas hidup lansia dengan cara menangani depresi lansia.
Kata Kunci: Depresi, Kualitas Hidup, Lansia, Panti Sosial Tresna Werdha
Abstract
Depression in Relation with the Quality of Life Elderly in Nursing Home Jakarta. Depression could experienced by anyone, such as elderly whose fuctional consequences is experienced more serious such as low quality of life and the worst one is suicidal. The purpose of this research was to find  the relationship between depression and quality of life in elderly. The research sample was elderly aged 60 and over who live at Institutionof Elderly Budi Mulia 01 Jakarta, speak Bahasa, and willing to be a respondent. This research used cross sectional study design with simple random sampling method which involved 101 elderly. The result of this study showed that there was significant relation between level of depression and quality of life in elderly (p=0.017; α=0.10). This research is expected to be useful for nursing science development in the future, spesificly on preventive of quality of life decreased by handling depression in elderly.
Keywords:
Depression, quality of life, elderly, nursing homes
Keywords
depression; quality of life; elderly; nursing homes
References
Badan Pusat Statistik. (2013). Statistik penduduk lanjut usia. Diperoleh dari http://www. bps.go.id/webbeta/website/flipping_publikasi/stat_lansia_2013/indexFlip.php
Banon, E. (2011). Pengaruh terapi reminiscene dan psikoedukasi keluarga terhadap kondisi depresi dan kualitas hidup lansia di Katulampa Bogor tahun 2011 (Tesis, Program Studi Magister). Depok: Fakultas Ilmu Keperawatan Universitas Indonesia.
Budiarto, E. (2004). Metodologi penelitian kedokteran: Sebuah pengantar. Jakarta: EGC.
Dharma, K.K. (2011). Metodologi penelitian keperawatan: panduan melaksanakan dan menerapkan hasil penelitian. Jakarta: CV. Trans Info Media
Demura, S., & Sato, S. (2003). Relationship between depression, lifestyle, and quality of life in the community dwelling elderly: A comparison between gender and age group. J Physiol Athropol, 22 (3), 159–166.
Ellison, J.M., & Verma, S. (2003). Depression in later life: A multidisciplinary psychiatric approach. New York: Marcel Dekker, Inc.
Chew-Graham, C.A., Burns, A.S., & Baldwin, R. (2008). Integrated management of depression in the elderly. UK: Cambrige University Press.
Ibrahim, N., Din, N.C., Ahmad, M., Ghazali, S.F. Said, Z., Shahar, S., ... & Razali, R. (2013). Relationships between social Support and depression, and quality of life of the elderly in a rural community in Malaysia. Asia-Pacific Psyciatry, 5 (S1), 59–66.
Katschnig, H., Freeman, H., & Sartorius, N. (2006). Quality of life in mental disorders (2nd Ed.). England: John Wiley, Ltd.
Kring, V.A., Johnson, S., Davison, G.C., & Neale, J.M. (2013). Abnormal psychology. International student version (12th Ed.). Singapore: John Wiley & Son.
Manthorpe, J., & Iliffe, S. (2006). Depression in later life. London and Philadelphia: Jessica Kingsley Publishers
Miller, C.A. (2012). Nursing for wellness in older adults (6th Ed.). Philadelphia: Lippincott Williams & Wilkins.
Stanley, M., & Beare, P.G. (2006). Buku ajar keperawatan gerontik. Diterjemahkan oleh Nety Juniarti dan Sari Kurnianingsih. Jakarta: EGC.
Syarniah. (2010). Pengaruh terapi kelompok reminiscence terhadap depresi pada lansia di panti sosial tresna werdha budi sejahtera provinsi kalimantan selatan. Depok: Fakultas Ilmu Keperawatan Universitas Indonesia.
Watson, R. (2003). Perawatan pada lansia. Diterjemahkan oleh: Egi Komara Yudha. Jakarta: EGC.
World Health Organization. (2012). Depression: a global public health concern. Diperoleh dari http://www.who.int/mental_health/management/depression/who_paper_depression_wfmh_2012.pdf
Wulandari, A.F.S. (2011). Kejadian tingkat depresi pada lanjut usia: studi perbandingan di panti werdha dan komunitas (Tesis, Program Pascasarjana). Semarang: Fakultas Kedokteran Universitas Diponegoro.
Yuliati, A., Baroya, N., & Ririanty, M. (2014). Perbedaan kualitas hidup lansia yang tinggal di komunitas dengan di pelayanan sosial lanjut usia (Tesis, Program Pascasarjana). Jember: Fakultas Kesehatan Masyarakat Universitas Jember.
Refbacks
There are currently no refbacks.